For more than 45 years, Methodist Healthcare has provided high-quality care to patients from San Antonio, its 26 surrounding counties and from around the world. Methodist Healthcare is recognized as the most respected and preferred healthcare provider in San Antonio because of their outstanding team of nurses, medical professionals, and physicians. More San Antonians turn to Methodist than any other hospital or system.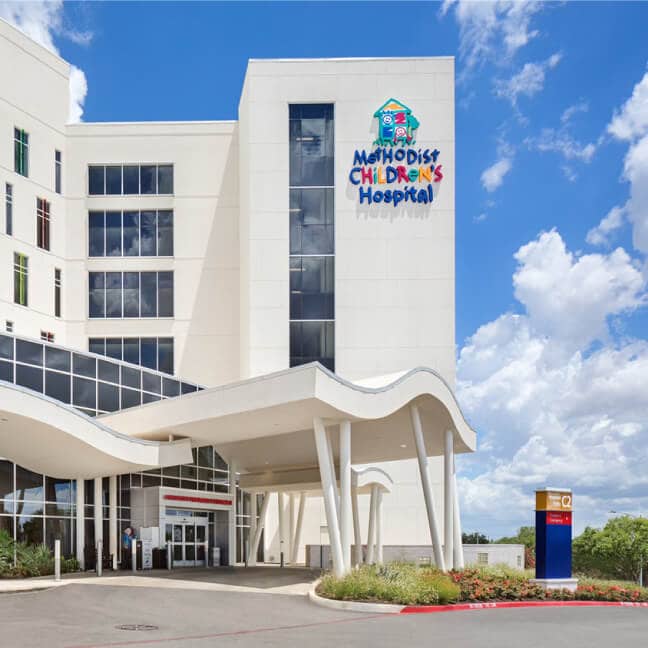 Methodist Healthcare earns its excellent reputation at the bedside of each patient every day. At each of their 26 facilities, Methodist Healthcare offers the quality selection of doctors, health care professionals, equipment, facilities, and health services you expect and deserve – from wellness events and preventive medicine to obstetrics, pediatrics, cardiology, oncology and a complete range of other healthcare services.
Methodist Healthcare includes nine acute care hospitals: Methodist Hospital, Methodist Heart Hospital, Methodist Children's Hospital, Methodist Specialty and Transplant Hospital, Northeast Methodist Hospital, Metropolitan Methodist Hospital, Methodist Ambulatory Surgery Hospital, Methodist Stone Oak Hospital and Methodist Texan.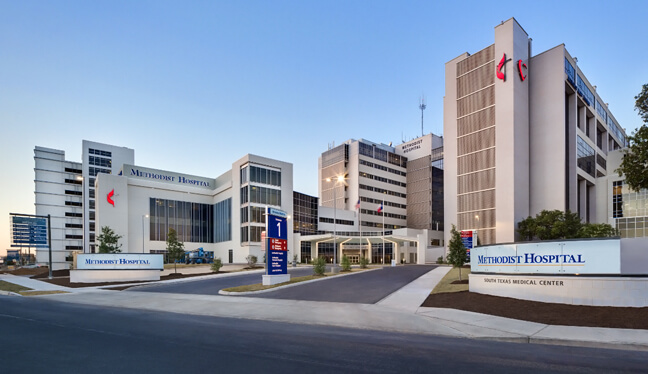 Methodist Hospital | South Texas Medical Center has undergone significant development efforts over the years and has major new construction, expansions, and renovations planned for the near future. This growth has also presented and will present many more significant, signing and wayfinding challenges necessitating the development and implementation of a new global integrated wayfinding strategy and system of environmental graphics.
Masterplan expansion and future development call for an Adult Central Tower Expansion, new Hospital Entry Lobby, Children's Hospital Expansion and new Children's Hospital Entry (main and emergency), proposed Adult Emergency Department expansion, Hospital NICU Expansion, and a proposed Parking Garage.
FMG Design developed a comprehensive new placemaking, environmental graphics, and wayfinding program for Methodist Hospital | South Texas Medical Center.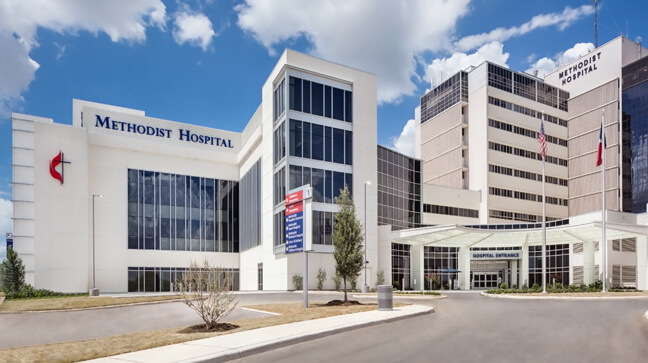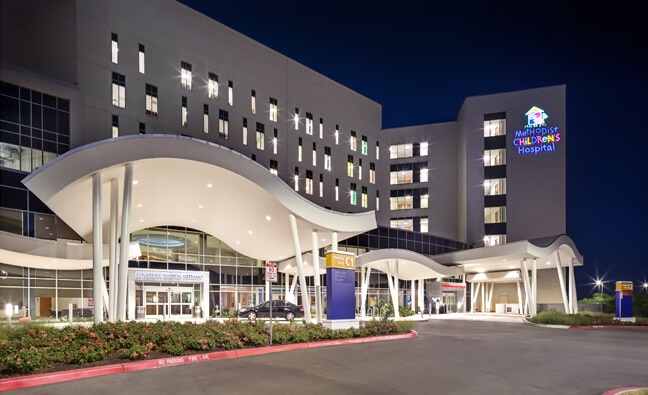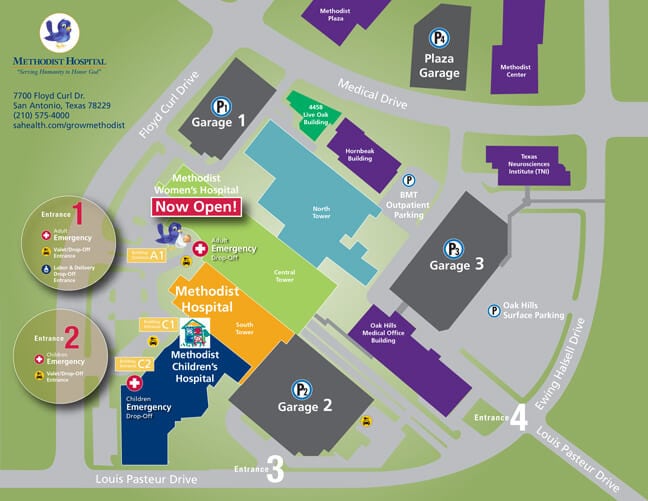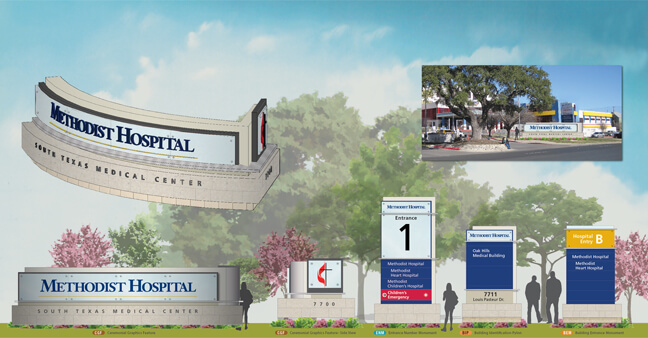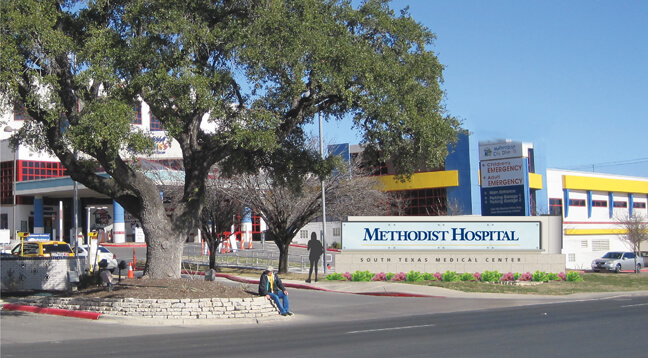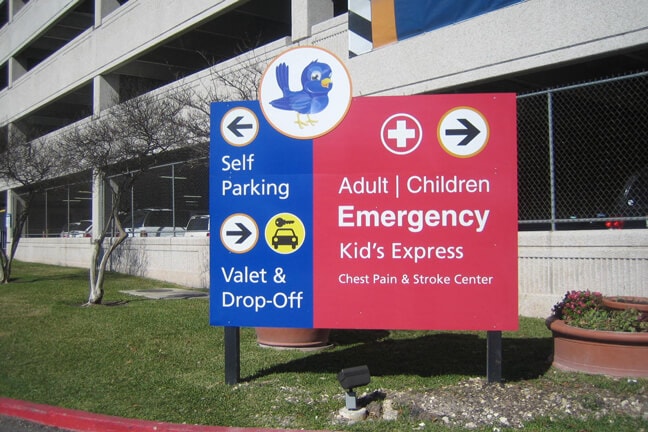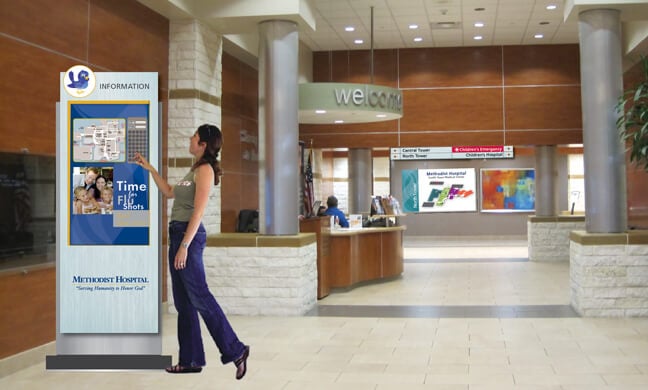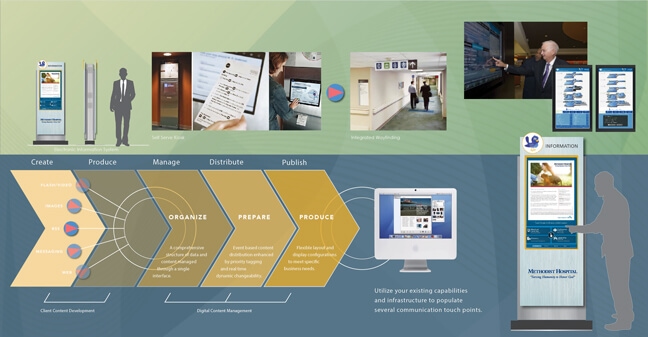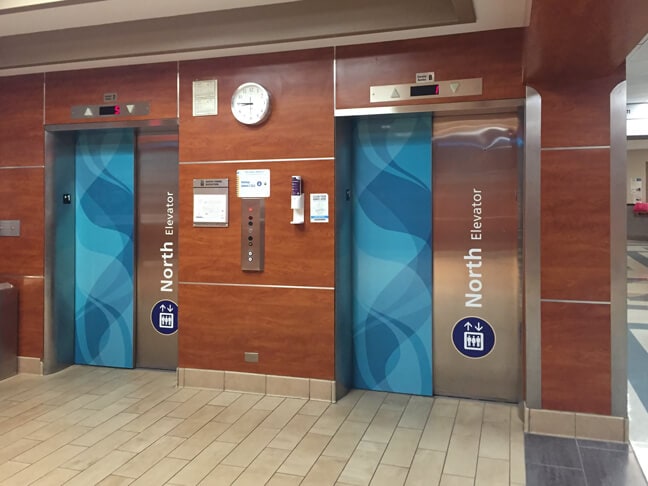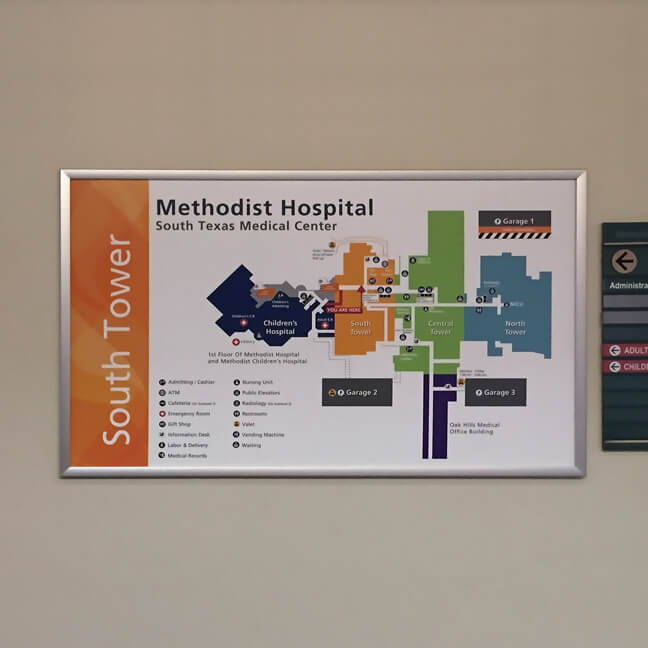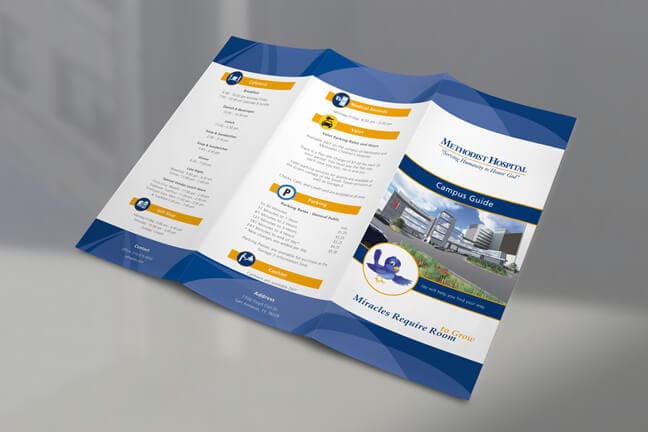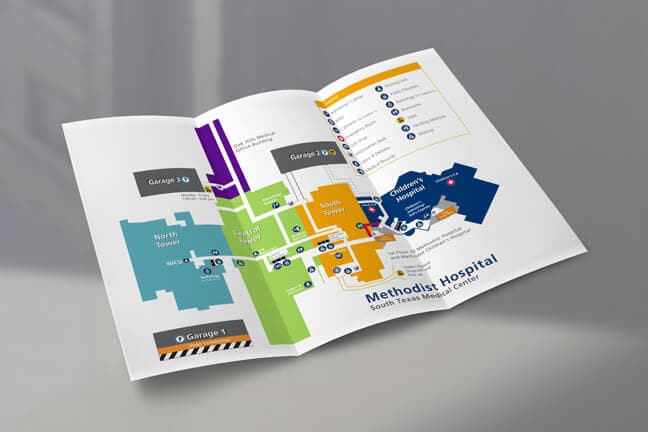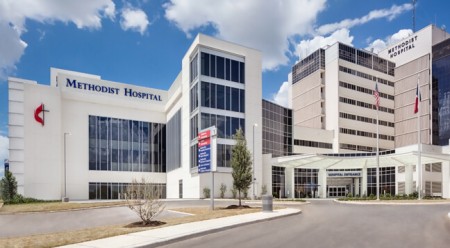 Methodist Healthcare is the most respected healthcare provider in San Antonio. FMG developed placemaking, wayfinding and environmental graphics.
Read More
.