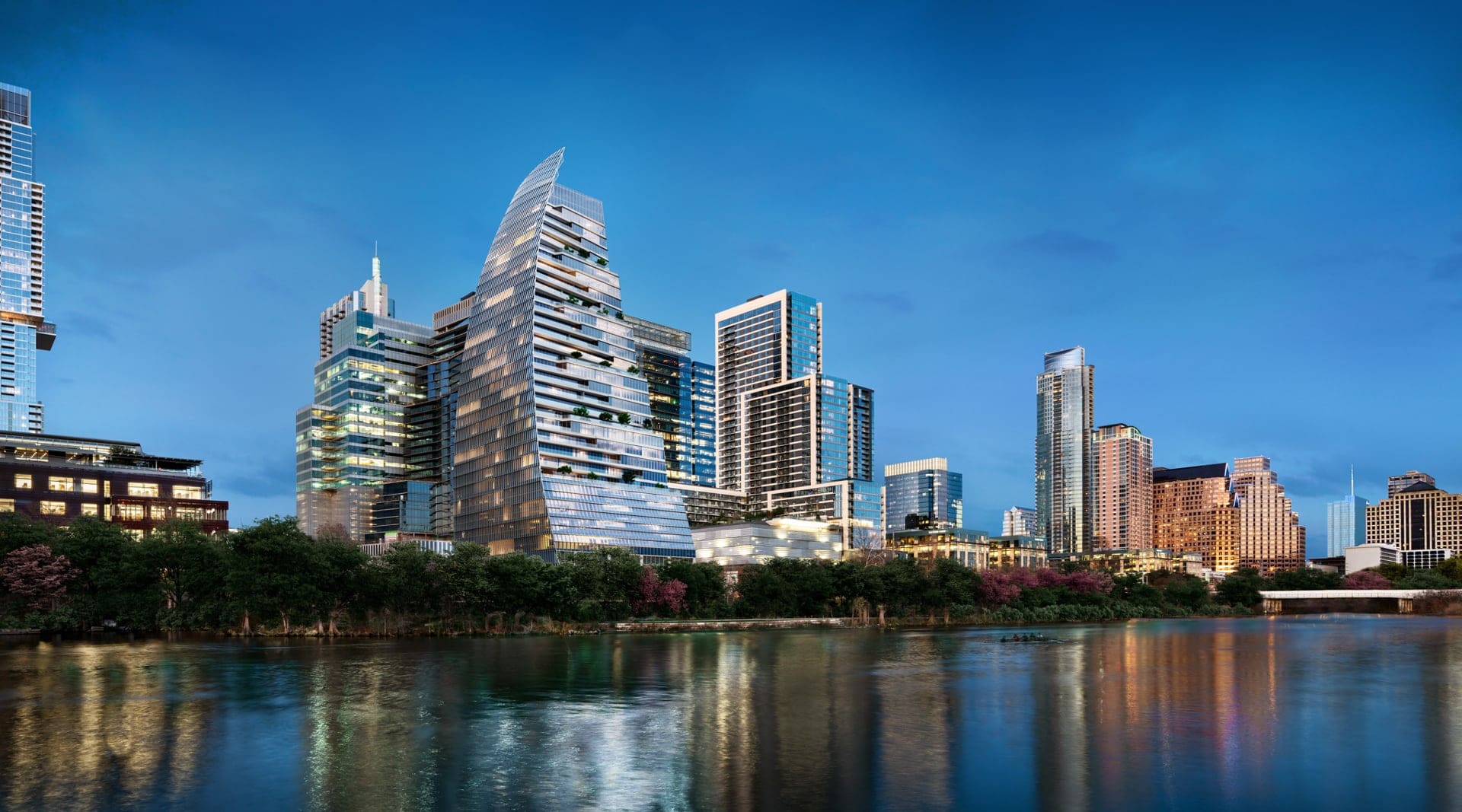 Block 185
Block 185 is a thirty-five-story, 1,530,000 sq. ft. mixed-use tower in Austin, Texas with class-A office spaces, residential units, and ground-level street retail spaces. The Austin-based skyscraper is coupled with outdoor roof terraces, a large boardwalk, several unique amenity levels offering dining, retail, and recreation areas as well as a 1,411-stall garage parking structure with 5 levels of below-grade parking and 7 levels of above-grade parking.
As the future home of tech giant Google's Austin office, the LEED Gold-certified tower will be a vibrant amenity-focused environment and will also attract top talent in the region.
The building's unique pyramidal design is partially this way because of the two angled setback requirements imposed on the property since it's in close proximity to Shoal Creek to the west and Lady Bird Lake to the south across Cesar Chavez Street. A series of receding terraces face the south side fronting Lady Bird Lake, this setback manifests itself as a series of receding terraces. On the west side, facing Shoal Creek, the tower's curtain-wall glass façade curves away from the creek.
In collaboration with Pelli Clarke & Partners (Design Architect), STG Design (Architect of Record), and Trammell Crow Company (Client), FMG Design developed a comprehensive exterior, interior, and parking garage experiential graphics and wayfinding program for the mixed-use development.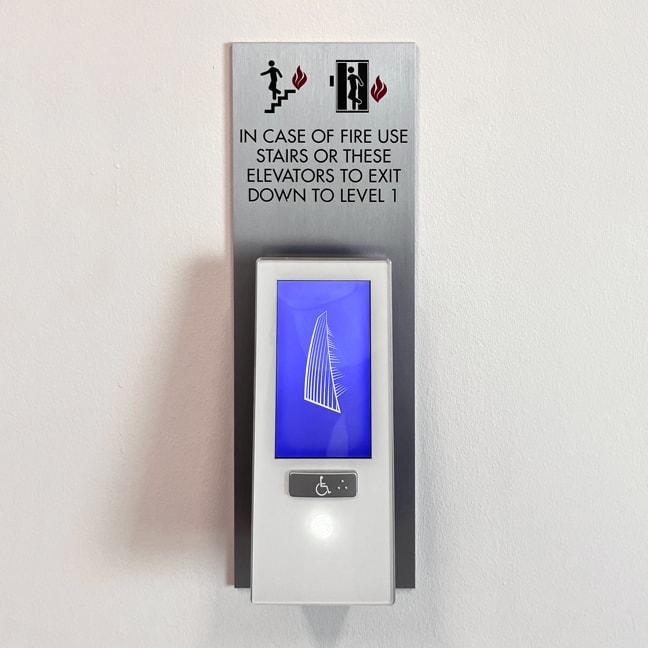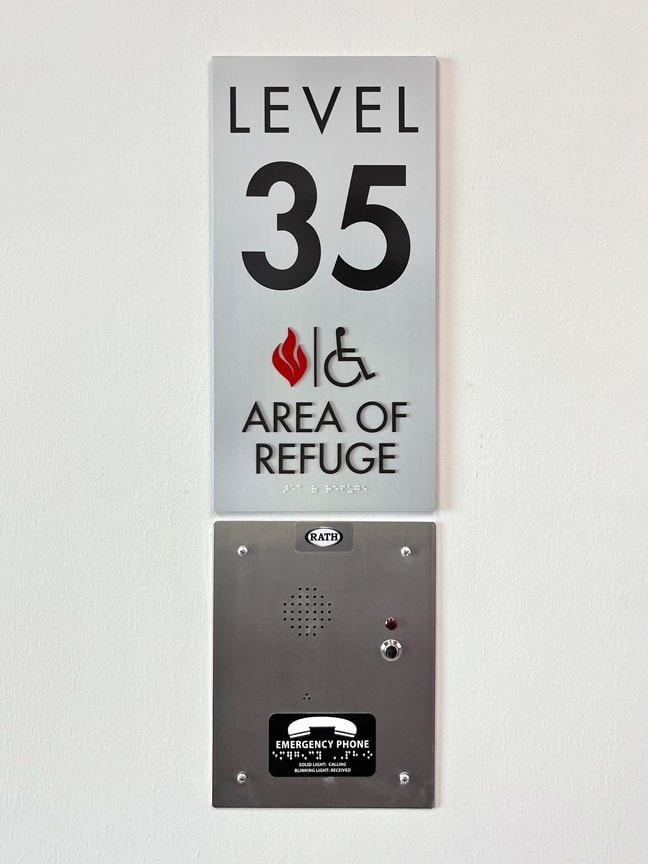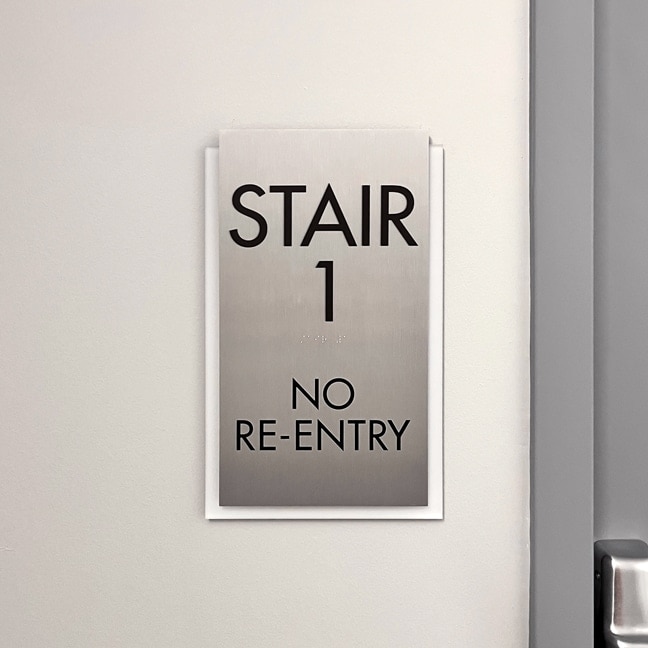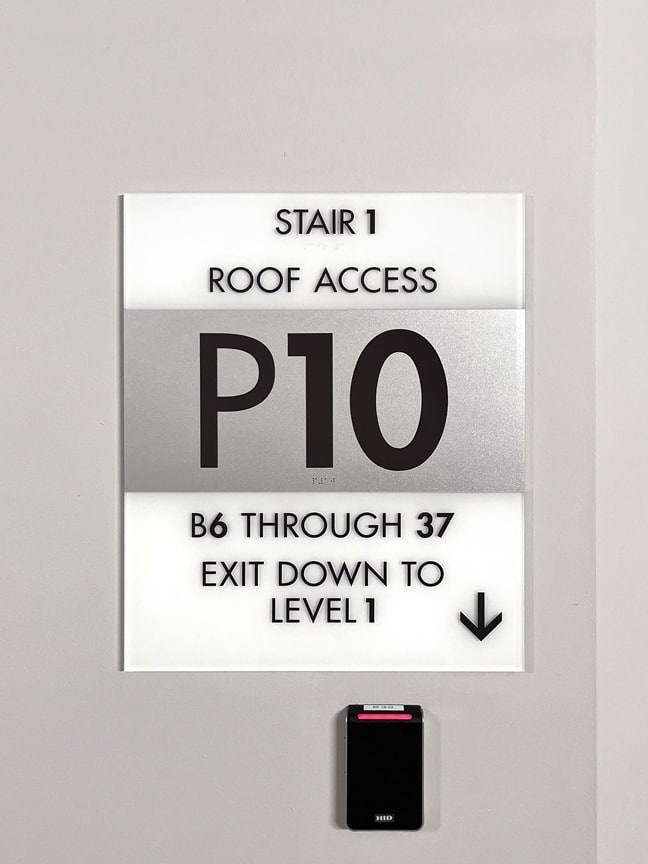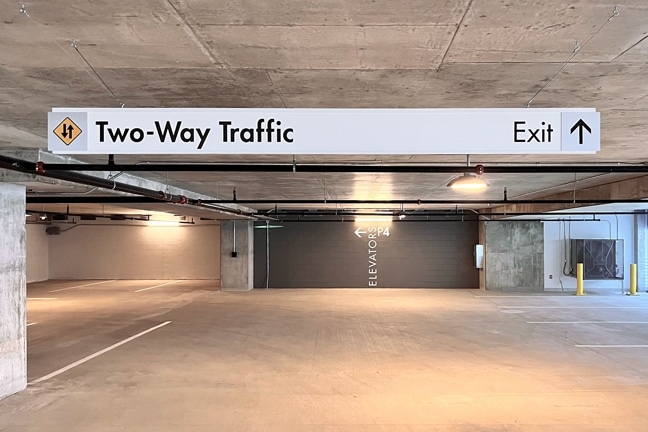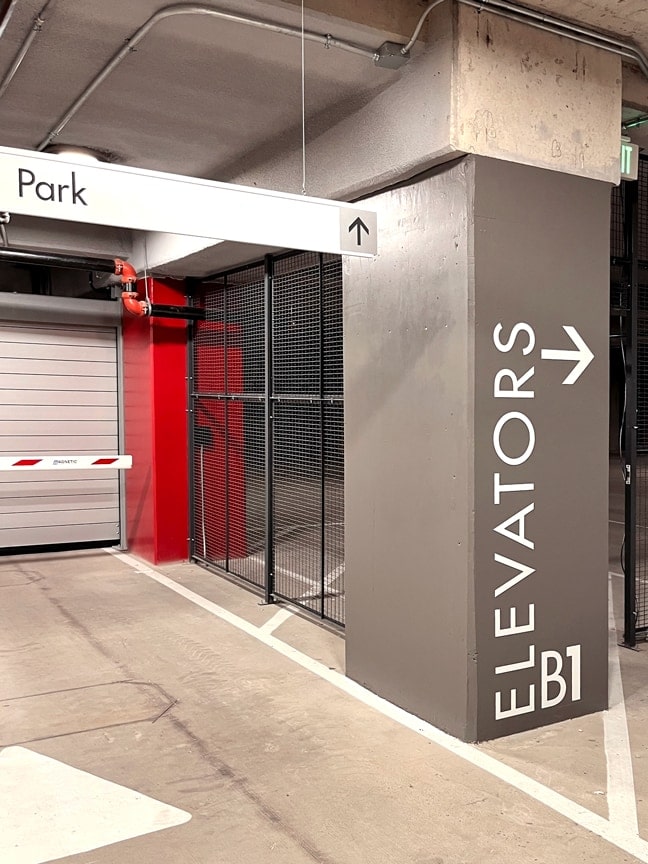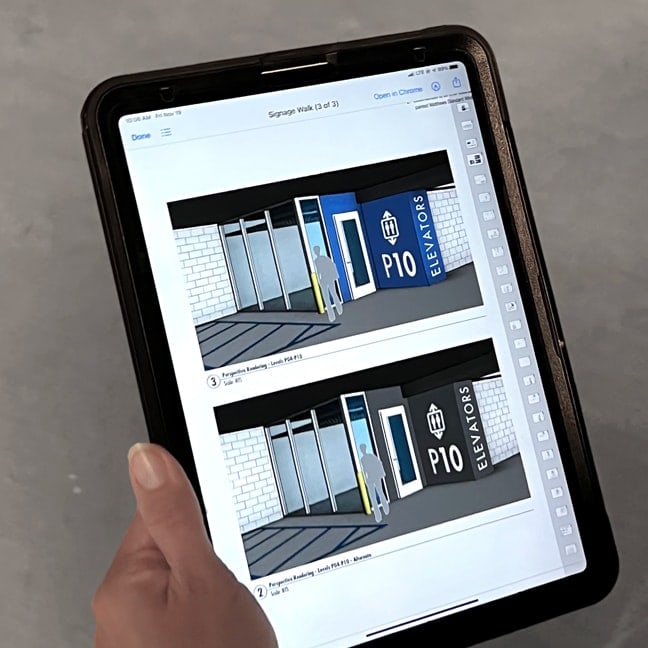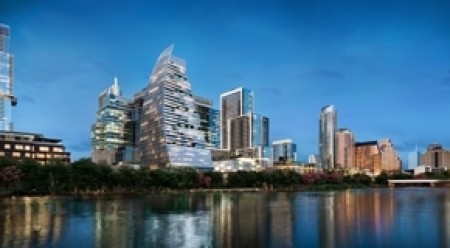 Block 185 is a LEED Gold-certified mixed-use venture in Austin, Texas. FMG Design developed an experiential graphics and wayfinding program for the exterior, interior and garage.
Read More
.
Indeed Tower is a new vibrant mixed-use development in Austin, Texas. FMG developed comprehensive experiential graphics program for the site, exterior, interior, and garage.
Read More
.