The Woodlands Methodist Church, previously known as The Woodlands United Methodist Church, is a 9,750-member evangelical congregation located in The Woodlands, Texas. The Woodlands Methodist Church offers dynamic Christian programs for all ages, placing special emphasis on discipleship, missions and outreach. They also run an accredited preschool, a private elementary school, and a licensed counseling center.
Although the church was founded in 1978 and five building projects were developed during its formative years, the final sanctuary was built in 1992. However, the church continued to grow. After selling its property to Trinity Episcopal, The Woodlands Methodist Church moved to its current property on Lake Woodlands Drive. Over the years since the move, the current campus has grown by leaps and bounds with the additions of the Harvest Worship Center, expanded facilities for The Loft, and a Family Life Center, the home of The Woodlands Methodist School.
While The Woodlands Methodist Church continues to experience vibrant growth, the church strives to provide a sense of home and belonging to its faith-filled members and to reach out to bring the love of Christ to the community and to the world.
With growth and over time, The Woodlands Methodist Church was in need to update and/or modify their existing experiential and environmental graphics program to create a welcoming and challenge-free destination experience. The church had many first-time visitors confronted with a multitude of options to find their destination, and if wanted, to navigate the campus and buildings.
FMG Design was commissioned to develop a refined experiential and wayfinding graphics program for the site and exterior of The Woodlands Methodist Church. This included identification, information, direction and regulatory graphics for both pedestrian and vehicular traffic.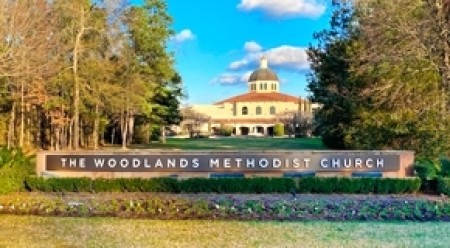 The Woodlands Methodist Church is a large, multi-building campus with complicated wayfinding. FMG did a complete overhaul of their existing exterior wayfinding and identification.
Read More
.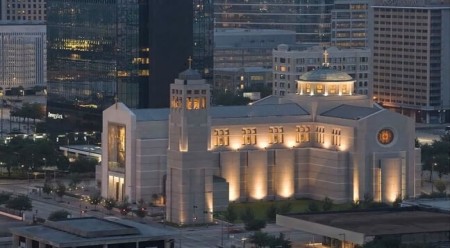 The Co-Cathedral of the Sacred Heart is a place of worship that is steeped in both history and faith and it serves the growing Catholic population of Houston.
Read More
.