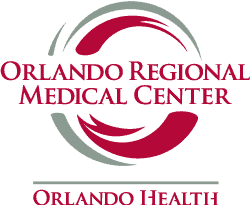 On 2011, Orlando Health announced plans to expand and renovate Orlando Regional Medical Center (ORMC). The ORMC expansion was to be one of the largest expansion efforts in the history of Orlando Health with construction costs that ranged between $125 and $150 million.
Orlando Regional Medical Center (ORMC) is a 808-bed hospital in downtown Orlando that specializes in trauma, critical care, emergency care, cardiology, orthopedics and neurosciences. One of the state's six major teaching hospitals and the corporation's flagship medical center, they offer graduate medical education in seven specialties. ORMC is proud to be home to Central Florida's only Level One Trauma Center. Their leading edge technology and expertise in oncology, surgery, heart, vascular, stroke, neurosciences and orthopedics allow them to provide comprehensive care to the most critically-ill or injured patients throughout their community.
ORMC meets the growing health care needs of the Orlando community, providing a wide range of medical services and numerous specialty centers. These include memory disorder, epilepsy and the Orlando Health Rehabilitation Institute (OHRI), the esteemed Brain Injury Rehabilitation Program (BIRC), and outpatient surgery services.
Orlando Health is a $1.5 billion not-for-profit healthcare organization and a community-based network of hospitals and care centers in the Orlando region.  The organization, which includes the area's only Level One Trauma Centers for adults and pediatrics, is a statutory teaching hospital system that offers both specialty and community hospitals. They are: Orlando Regional Medical Center; Arnold Palmer Hospital for Children; Winnie Palmer Hospital for Women & Babies; Dr. P.Phillips Hospital; South Seminole Hospital; South Lake Hospital (50 percent partnership); St. Cloud Regional Medical Center (20 percent partnership) and MD Anderson Cancer Center Orlando – the first affiliate of one of the nation's premier cancer centers The University of Texas MD Anderson Cancer Center Orlando in Houston. Orlando Health's areas of clinical excellence are heart and vascular, cancer care, neurosciences, surgery, pediatric orthopedics and sports medicine, neonatology, and obstetrics and gynecology.
HKS engaged FMG to provide wayfinding and environmental graphics services for Orlando Regional Medical Center in downtown Orlando, Florida.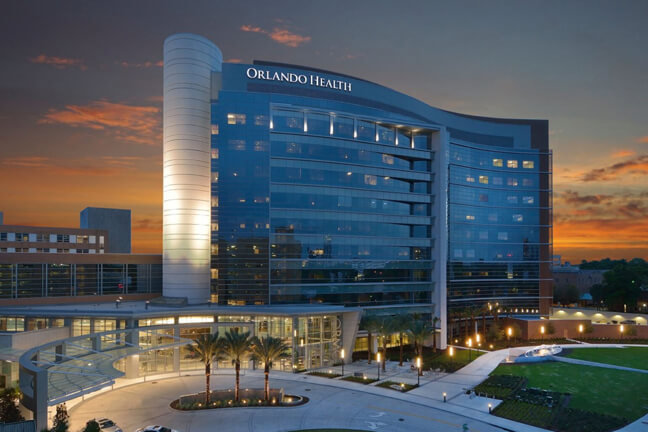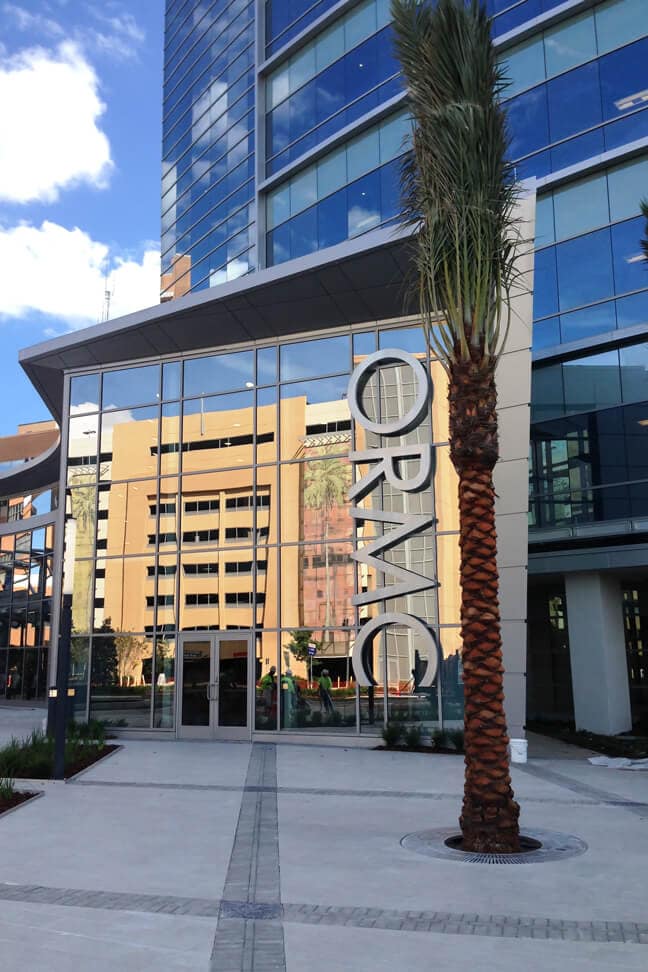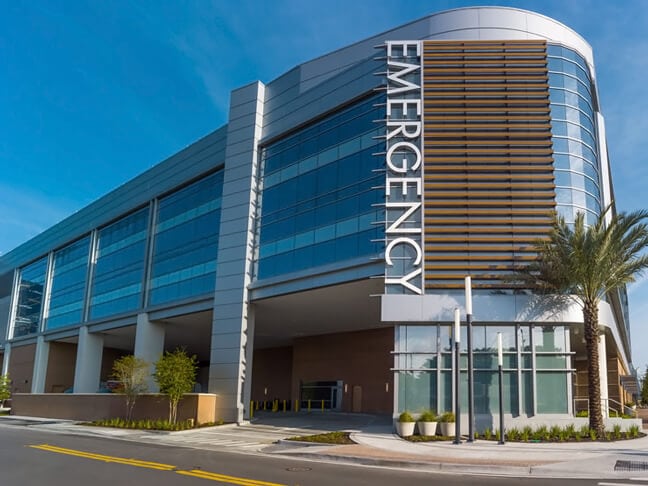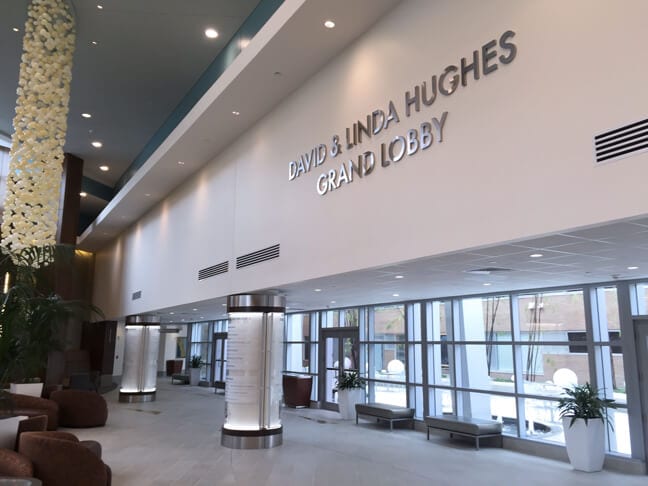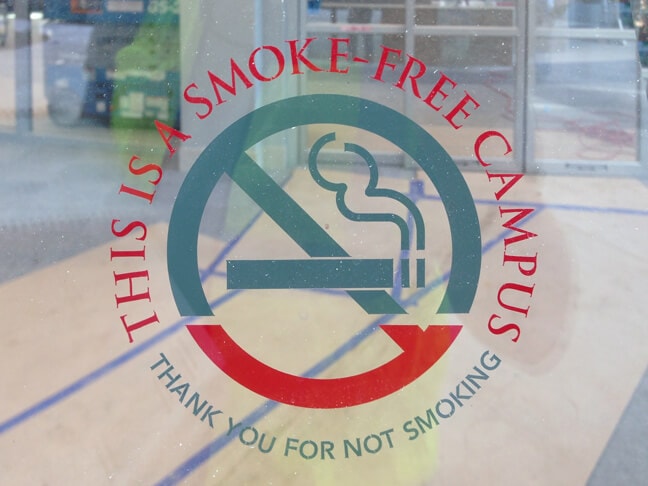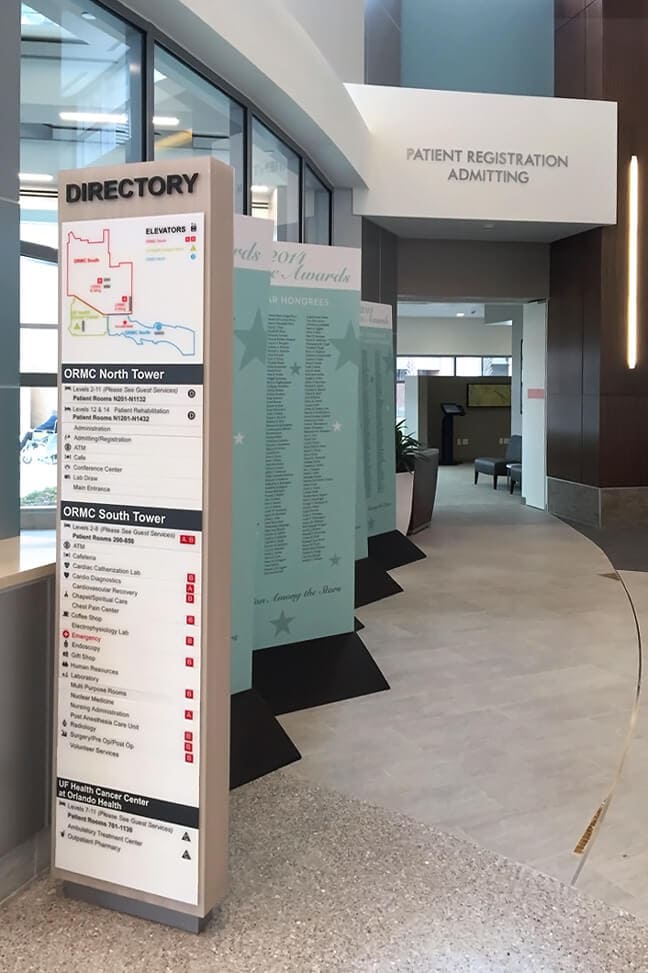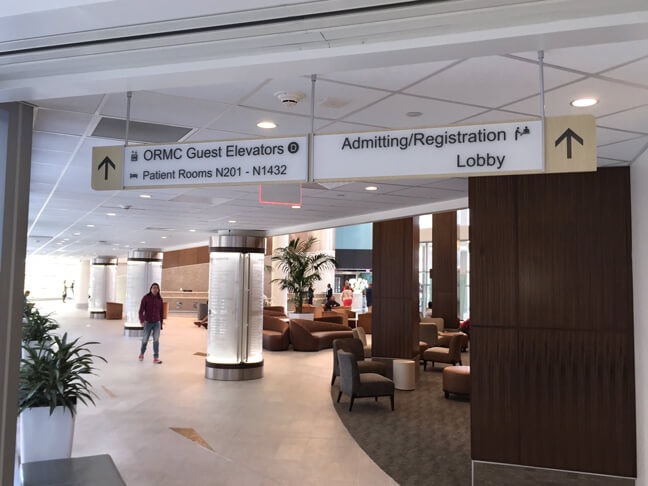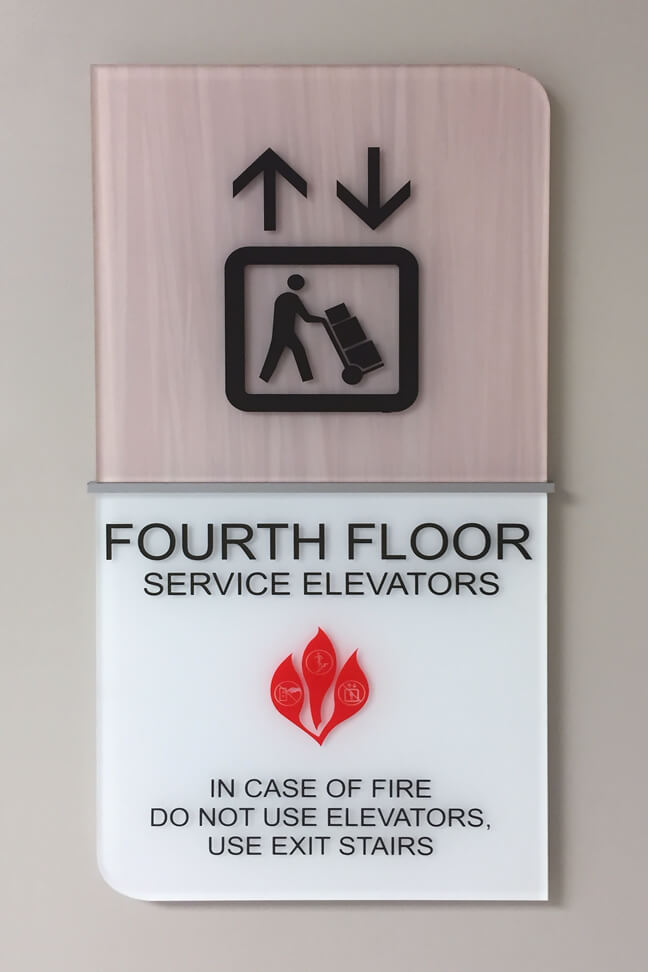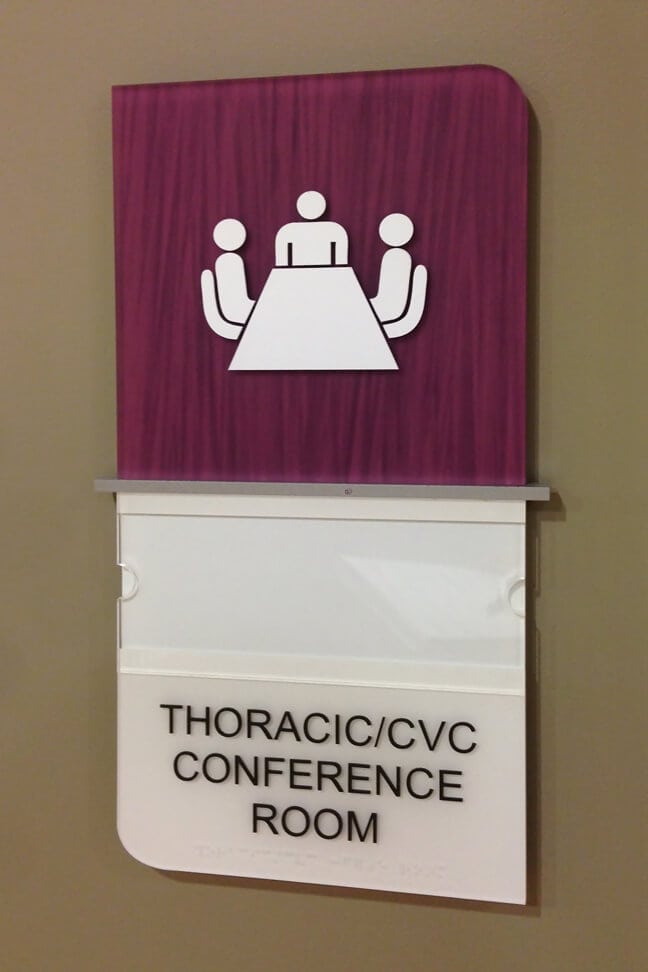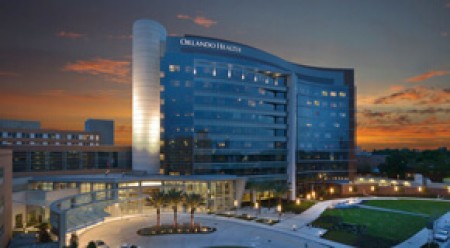 Orlando Regional Medical Center (ORMC), an 808-bed hospital in downtown Orlando. FMG developed wayfinding and environmental graphics.
Read More
.