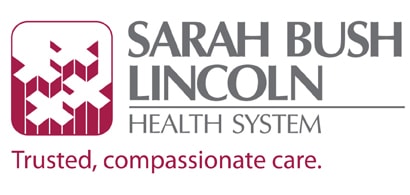 Sarah Bush Lincoln Health Center (Mattoon, Illinois) is a campus comprised of the center-piece hospital that offers a full range of medical services including in and outpatient surgery, special procedures, pain clinic, ER and cancer center. The hospital has 128 beds that include a CCU, Women and Children Center, Behavioral Health Unit and Adult Care (Medical-Surgical). Attached to the Health Center is a four-story medical office pavilion and an education center. The total square footage in the facility is 410,000 square feet. The campus also has two (2) other Medical Office Buildings (Prairie Pavilion I and II) and a separate Professional Plaza that includes seven (7) additional buildings. The system also has many off-campus facilities and clinics for In Home Medical and LincolnLand Home Care among others.
Some of the services provided by the Health Center include: a Regional Cancer Center, an Outpatient Surgery Center, Women & Children's Services, a Level II Perinatal Unit, an Adult Care Unit, Behavioral Health Services, a Sleep Disorders Center, Radiology and Imaging Services, Cardiac Catheterization and Rehabilitation, and Laboratory. Outreach services include a durable medical company (In Home Medical), a Reference Laboratory, Lincolnland Home Health and Hospice, Lifeline, and Sarah's Homemakers.
Employing about 1,600 area residents, the Health Center promotes a culture of excellence through continuing personal and professional growth.
Sarah Bush Lincoln has undergone significant development efforts over the years and has a number of expansions and/or renovations happening now and planned for the future. This growth has also presented many signing and wayfinding challenges necessitating the development and implementation of a new global integrated wayfinding strategy and system of environmental graphics.
FMG has been engaged to develop a new brand identity, design strategy, placemaking, environmental graphics and wayfinding.