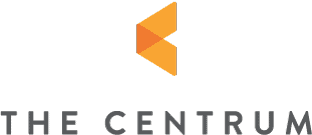 Situated on approximately 2.6 acres at the northeast corner of Oak Lawn Avenue and Cedar Springs Road, The Centrum is an iconic mixed-use project that offers tenants an upscale mixed-use office experience. Built in 1987, the 72% leased property contains approximately 391,473 square feet including 336,140 square feet of office space and 55,333 square feet of ground-floor retail space. Parking is provided in a four-level, below-grade garage with a parking ratio of 3.0:1,000.
The ownership began renovations in 2015. The Centrum now offers a workplace environment unlike any in the market, specifically targeting tenants that seek a more collaborative office experience. The building was designed with deep floor plates and high ceilings as well as multiple on-site amenities, all of which are ideal for creative office space users. The renovations include a redesigned lobby and outdoor courtyards and the addition of rooftop decks and multiple food concepts. Other additions include updates to the common areas and parking garage, and a spec suite program. It has now been transformed to become the home to the most forward-thinking and fresh-minded businesses and entrepreneurs in uptown Dallas.
The scope of services conducted by FMG included developing a comprehensive exterior and interior experiential graphics program for the mixed-use development.